A Letter To America On National Day Of Prayer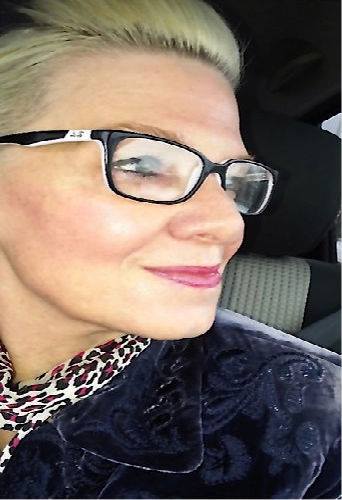 Dr Theresa Phillips
Dear Precious America,
I have see your days of sorrows and I have seen the afflictions that have come near you.
I Am the Lord Almighty And I have not abandoned you.

I have called you to represent Me to the world!
During these trying times I passionately desire share with you my heart. Yes what's on my heart.
O My Dear American Church... I will use you mightily again. With PersonalREVIVAL.Then Cooperate ..Then World Wide. Yes the world is watching The Church of America.
It Shall being In The House Of The Lord! Says The Lord God.
I ask you to carefully guard your heart and your lips.
For what has been hidden has surely dripped out... I am changing that now.
Each time you criticize one of my own. Or neglect to warn in love I shall recede my spirit NOT from you but from the enemy.. For when you allow yourself to speak ought against my church the enemy of us all has access to your soul STOP and CHANGE.
YOU are what stands between the enemy of The Church and The Lost.
I ask you dear Church In America to begin to rebuild. Yes rebuild a fortified wall around the nation.

WITH PRAYER AND ACTION For faith without works is dead says The Lord. ( James 2 : 20 But do you want to know, O foolish man, that faith without works is dead?[)

I Am calling once again Nehemiah's to come forth.
Yes I am calling you to come forth O You barren leaders.

Yes you who have felt so dry and unable.. Yes you!! I Love You and am pouring fresh water on you for this day and this hour.! Be of good courage I OVERCAME the distresses the world! and I will help you overcome as well..

Remember its not about The number of your house its about the position in which I have placed you STAY FAITHFUL ( Exodus 18 :25 He chose capable men from all Israel and made them leaders of the people, officials over thousands, hundreds, fifties and tens.)

This is a day and hour which you can show the world what you are really made of!
This is an opportunity to lay down any ounce of pride and lift up your voice Crying Out BEHOLD I WILL SERVE MY GOD AND KING!

I am cherishing each prayer this day .
I am listening to I am leaning my ear to all that is being said ...
I ask you to Guard your heart and Guard your lips On this day Of National Day of Prayer Guard your heart ...

Proverbs 4 : 23 Above all else, guard your heart, for everything you do flows from it.
Proverbs 23 : 7 7 For as he thinketh in his heart, so is he: Eat and drink, saith he to thee; but his heart is not with thee.
What are you thinking?
Have I not given you the Keys and Tools to make disciples of ME ? O yes my dears I have given them to you They are in the Holy Writ . Search the Scriptures for in then you will find life strategies and hope for the future.
I ask you now to bow your head and pray .. Ask me to forgive your sins Then, the sin of the land and I will heal it says the Lord .
2 Chronicles 7 :14 if my people, who are called by my name, will humble themselves and pray and seek my face and turn from their wicked ways, then I will hear from heaven, and I will forgive their sin and will heal their land.
This is a promise i will not break says the Lord...
Dr Theresa Phillips
This email address is being protected from spambots. You need JavaScript enabled to view it.
www.ChicagoPropheticVoice.net ;